Mountain View Chiropractor for Customized Care
Get Better Faster at Innovative Chiropractic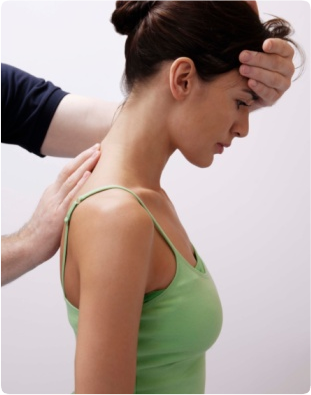 Whether you're an ardent athlete or fitness professional looking to perform better or a Silicon Valley techie suffering from repetitive motion injuries, we want to help you. At Innovative Chiropractic, Mountain View Chiropractor Dr. Casey Derr can help you get out of pain, restore your function and help you live the full life you deserve. He thinks outside the box to provide effective and customized chiropractic care to help patients feel fantastic!
Experience Natural, Drug-free Relief
While conventional medicine has its place, we want you to know that chiropractic care offers a completely natural, drug-free and noninvasive approach to healing and health. Chiropractor Mountain View Dr. Casey has a variety of chiropractic techniques in his toolbox to get patients the results they want. From low-force Activator Methods®, to manual adjusting with Diversified, techniques can be tailored to your particular condition and goals. He also utilizes Active Release Technique® to further compliment the care for the patient.
Discover Chiropractic's Many Benefits
While chiropractic is effective when it comes to pain relief, it also yields a variety of life-changing benefits:
Enhances sleep
Improves movement
Promotes clearer thinking
Improves flexibility
Just like eating healthily and exercising regularly can help you enhance your well-being, chiropractic care should be an important spoke in your wellness wheel.
Get Care When You Need It
From crunching to meet a deadline to juggling work and parenting responsibilities, your schedule can fill up quickly. At Innovative Chiropractic, we understand that you're busy. That's why we offer care that's convenient. Patients can get Saturday or same-day appointments. We are also open late so you can get the care you need that fits your demanding schedule.
You don't have to put up with pain or settle for less-than-optimal health. Start living your best life with natural chiropractic care. Contact us today to schedule an appointment!
Chiropractor Mountain View CA | Innovative Chiropractic
Also Serving the Palo Alto, Los Altos, and Sunnyvale Areas